Healthcare Websites
.
Like what you see?
Hayes Barton Pharmacy
Hayes Barton Pharmacy has been a part of Raleigh since opening in the "Flat Iron Building" of Five Points in 1929. The name reflects the neighborhood which was named after the home estate of Sir Walter Raleigh in England.  They needed a fresh look for all four of their pharmacies.
See All My Work!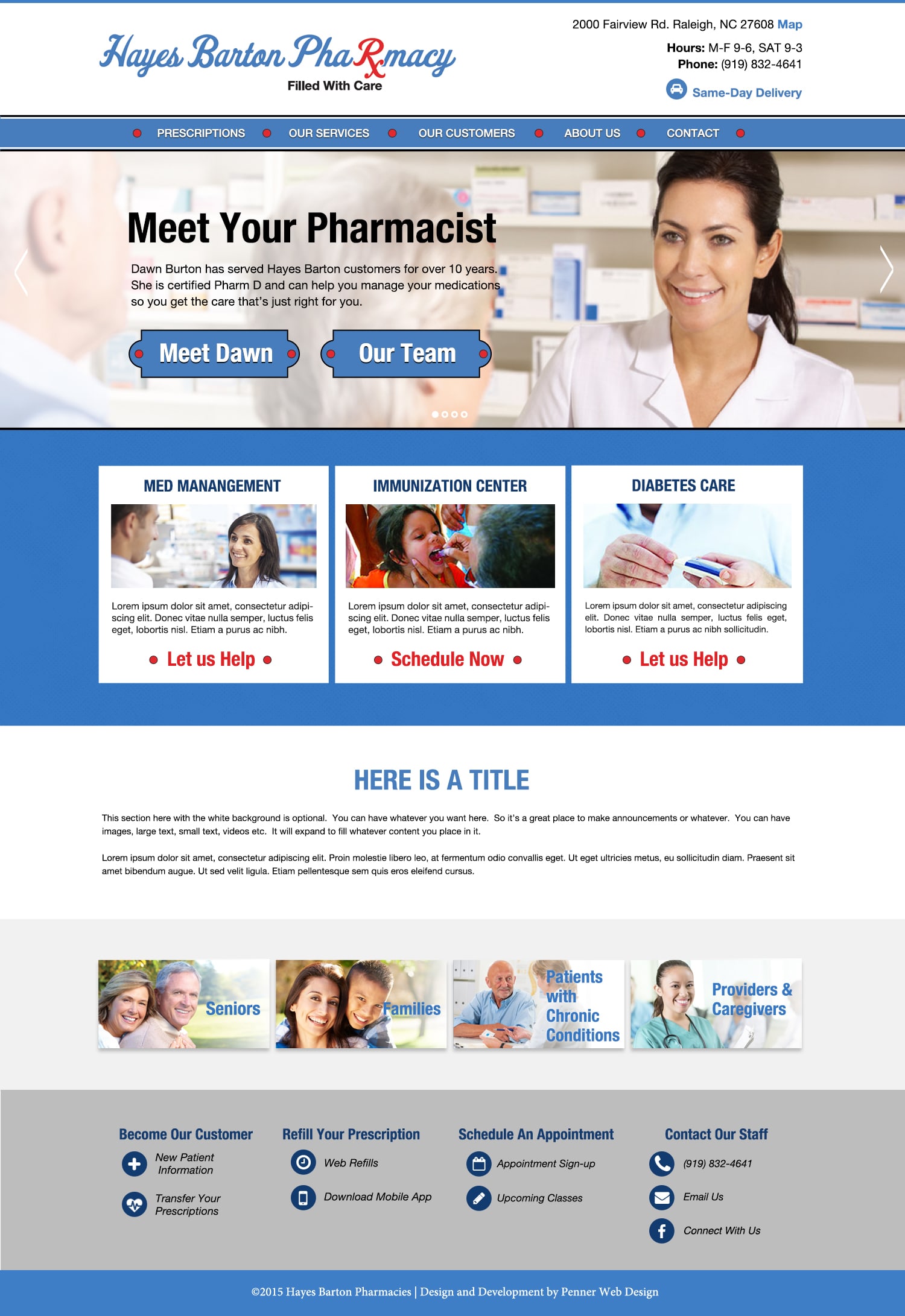 Greg Ruff MD.
It was a pleasure striking a balance between a hyper feminine and vibrant aesthetic, and the clean and stable message a doctor's practice requires.
See All My Work!
Seashore Drugs Pharmacy
They needed something that captured the small-town feel of their pharmacies, but was still professional at the same time. Seashore and Thomas Drugs are North and South Carolina pharmacies located near the coast.
See All My Work!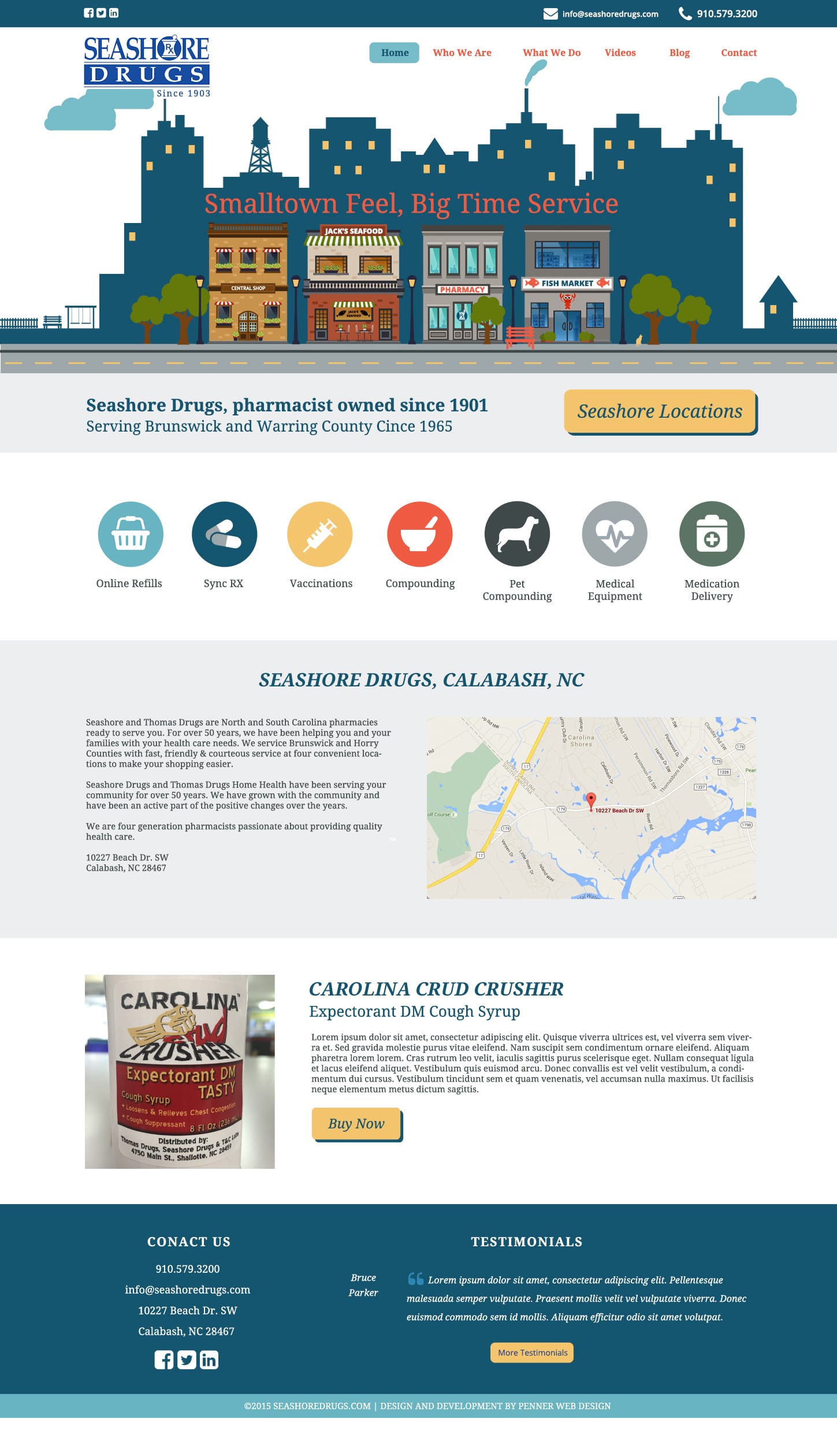 Nelson Gental Dental
The mission of Durham Dentist, Lionel M. Nelson, DMD, P.A. is to provide a team of caring dental professionals who deliver the highest attainable level of patient care in a pleasant, positive, people-oriented environment.
See All My Work!